What happens when AI goes wrong?
Artificial Intelligence or Machine Learning does enhance user experience through automation, speed, personalization, data gathering, analyzing user's interaction, and predicting human behaviour.
But what happens when the AI, designed by human does not work the way it is expected to work?
On our website we use reCAPTCHA to yield better user experience and prevent spam. reCAPTCHA is developed by Google and it enables web hosts to distinguish between human and automated access to websites to prevents spamming. And here is what went wrong. When an email is sent to thewowstudio.ca using its contact form, ReCAPTCHA blocks the email and gives the following response: "You must be a human to submit this form."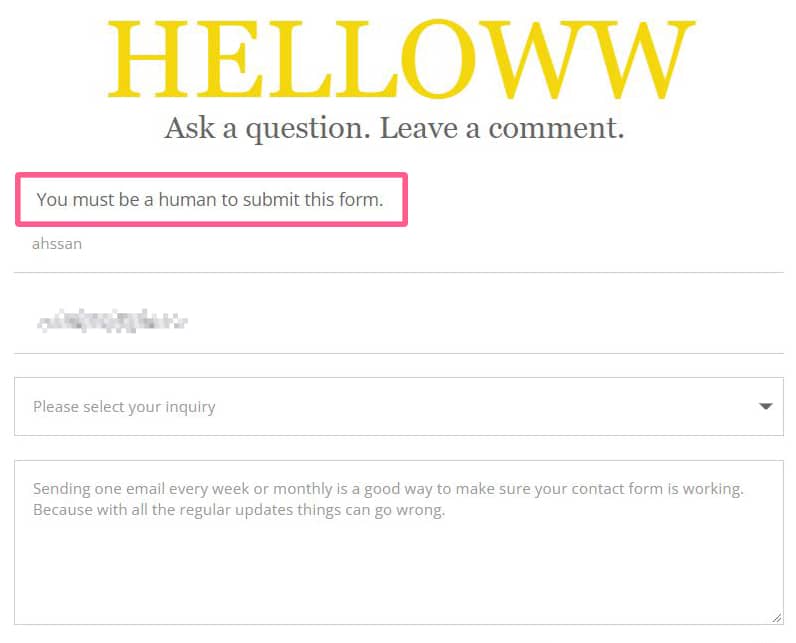 While at first, you may think this is funny, I assure you it is not. In fact, it is offensive and confusing for the person (human) who sends the email. For the company, client emails don't come through, the company looks less professional, and loses potential business.
In this case, there was a bug. The WP-Rocket caching plugin installed to speed up the site ended up messing with the reCAPTCHA. And the solution was to disable caching for the contact page. Kudos to the elegant themes amazing support team for fixing the problem. 
But what remains a concern is google reCAPTCHA was not able to recognize and output an appropriate response. Furthermore, it is careless to use the expression "You must be a human to submit this form". Here Google's reCAPTCHA bot is making a firm response that the sender of the email is not identified as human. As AI is implemented more and more, let's hope people design with the best intention but prepare for the worst outcome and create AI with more thought.